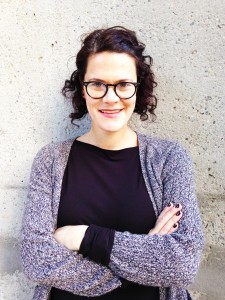 I am currently the Director of the Modern Endangered Archives Program at the UCLA Library. This Arcadia-funded granting project funds researchers and cultural heritage organizations to digitize and make accessible at-risk materials from around the world.
I am also the Co-Director of the Digital Jewish Studies Initiative at UC Santa Cruz and the Founding Director of the UC Santa Cruz Digital Scholarship Commons. Before moving to UCLA, I managed a large Mellon-funded project at The Humanities Institute at UC Santa Cruz focused on supporting graduate student success and public scholarship. I started at UCSC as a CLIR Fellow, working as the Digital Humanities Specialist to foster digital humanities scholarship on campus.
I received my PhD in History from the UCLA  based on my dissertation, "'In a world still trembling': American Jewish philanthropy and the shaping of Holocaust survivor narratives in postwar America (1945-1953)." This work reveals how American Jews first came to know stories about Holocaust survivors through the efforts of American Jewish communal organizations in the postwar period. I am interested broadly in the transmission of knowledge about the Holocaust, media technology, and the efforts of Jewish communal organizations that allow survivor narratives to be collected, preserved and viewed.

To further explore the creation of Holocaust narratives in the immediate postwar period, I have created an online exhibit that traces the stories of three Holocaust survivors. Check out Memories/Motifs and explore the Memories/Motifs blog, which connects concerns about postwar memory to contemporary memory and memorial culture.
Contact me at rdeblinger@gmail.com or @racheldeblinger